Did anyone catch P. Diddy getting out of his limo at the Oscars?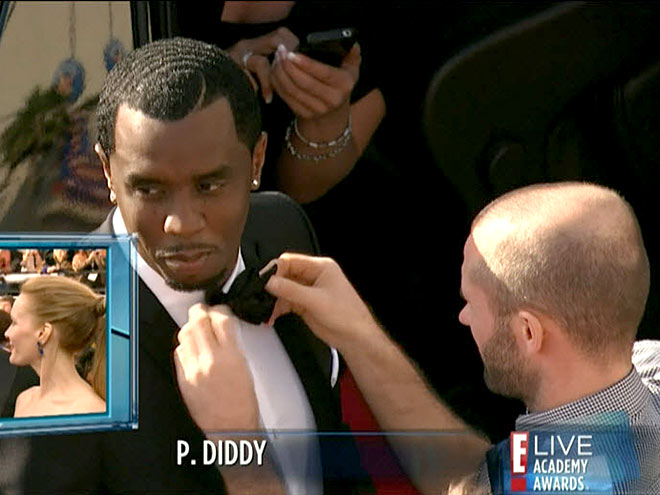 The mogul checked himself out in the window of his car, combed his hair, and straightened his pocket square as an assistant brushed him with a lint roller.
It really was a moment and I chuckled to myself as I thought, "That must be the life."
Might have been my favorite moment.
That, or when George Clooney and Demain Bichir embraced on the red carpet. The French just know how to hug.
all my love,
HAD