I am not afraid to admit it.
There's a not-so-secret part of me that really wishes I were punky. I don't think I am angry enough for that. #metgala
— Hailie Durrett (@HailieDurrett) May 7, 2013
I wish I were a punk. I really do. I am well aware that I lack a certain anger and 'cool factor' necessary for this lifestyle. Maybe someday...
So I just about DIED when I found out that the Met is doing an exhibit on the history of punk fashion. I have consistently been begging to a trip to NYC to see Punk: Chaos to Couture. Unfortunately, I just don't think it's in the cards. I'll buy the coffee table book instead.
Punk was tricky for the attendees of the Met Gala this year. The most polished and glamorous of Hollywood and Park Avenue ditched their diamonds and pearls for studs and safety pins- and I LOVED IT. What fun! Here are some of my favorite 'punk' looks. (I put that in quotes because punk is a stretch for some of these)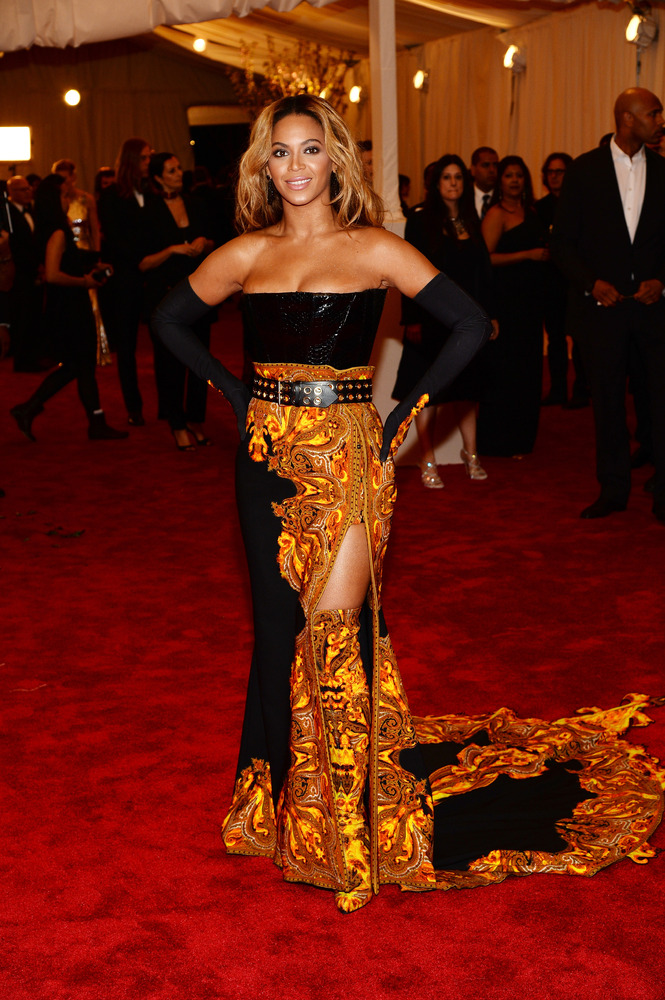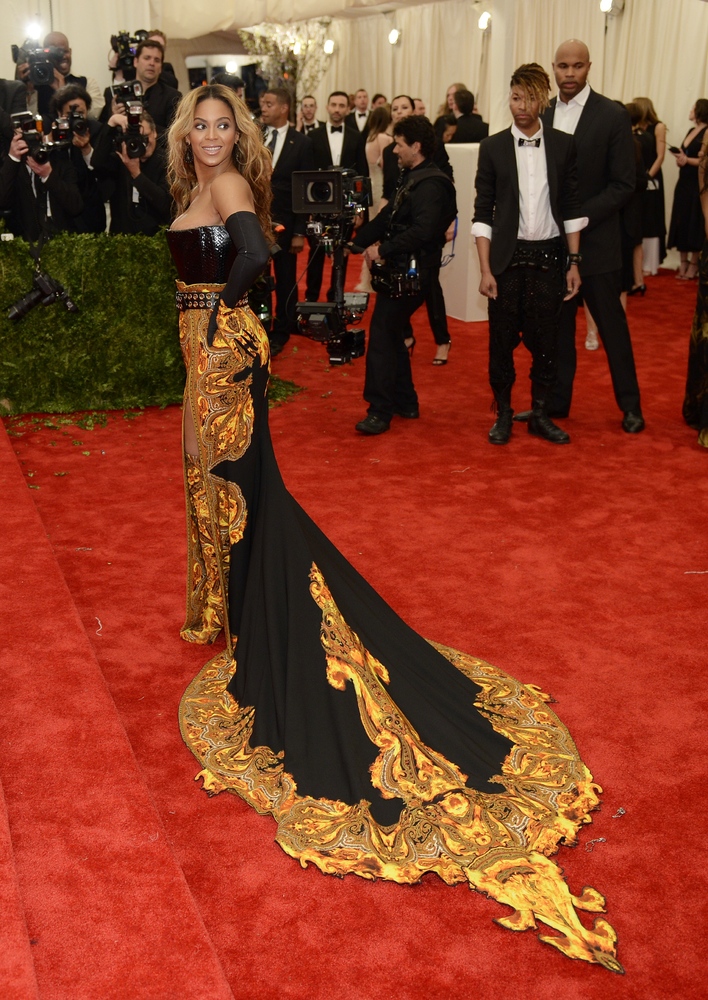 Beyonce in Givenchy
Beyonce can do no wrong, and the eternal goddess of the Met Gala proves that once again.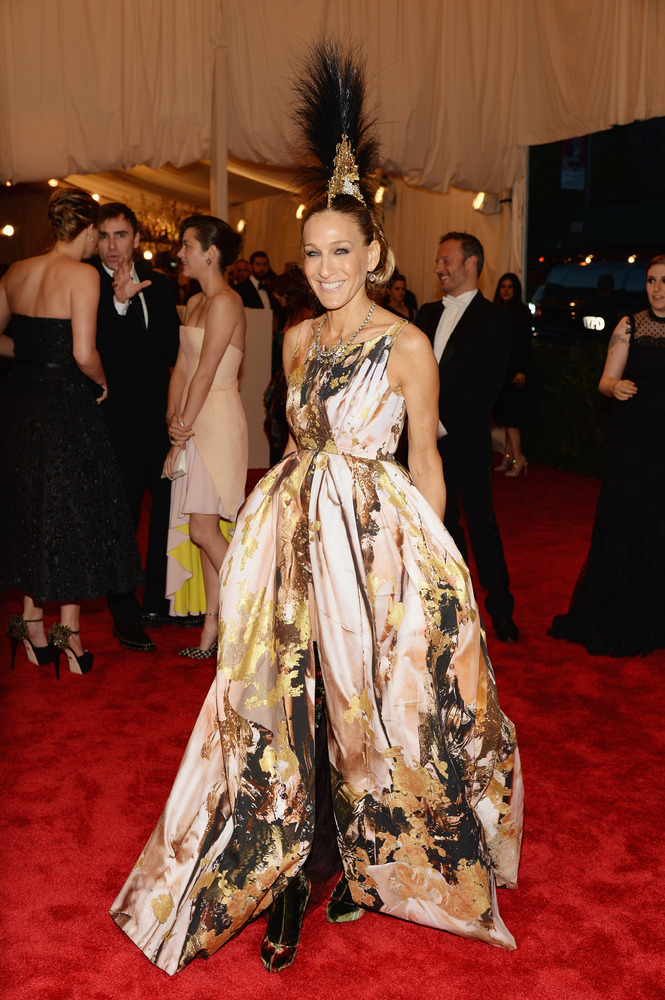 Sarah Jessica Parker in Giles Dean, headpiece by Phillip Treacy
SJP is another one of the attendees of the Met Gala who looks flawless year after year and has had some of the most memorable Met Gala moments of anyone else (remember when she came with AMcQ himself?!). She is perfect.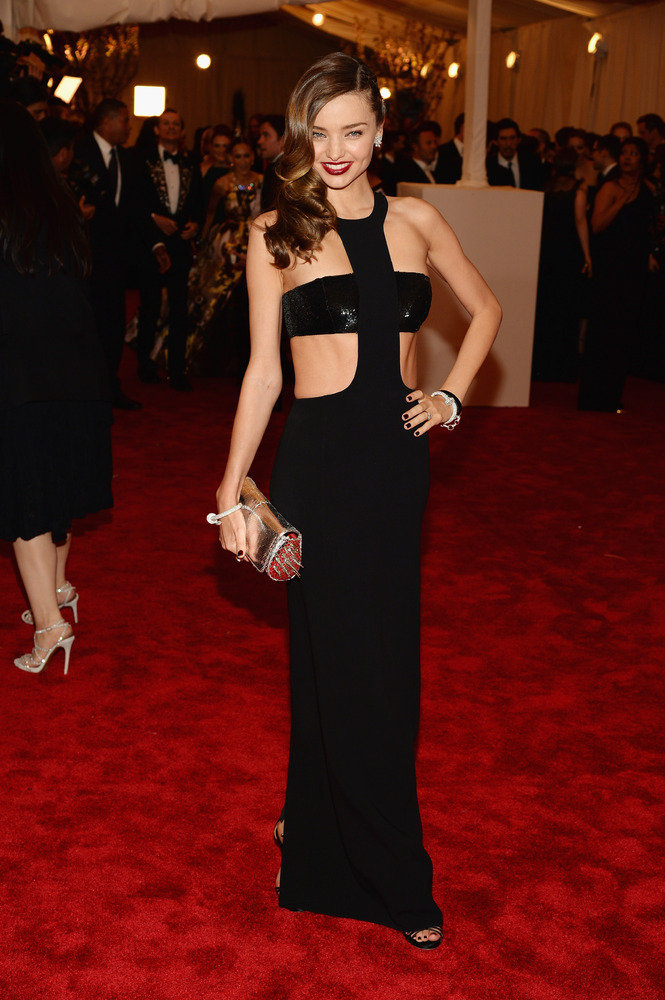 Miranda Kerr in Michael Kors
Miranda Kerr- just stop it. You look great. The cutouts are perfect. The makeup is spot-on. And she still manages to look happy and put together with perfect hair and a genuine smile.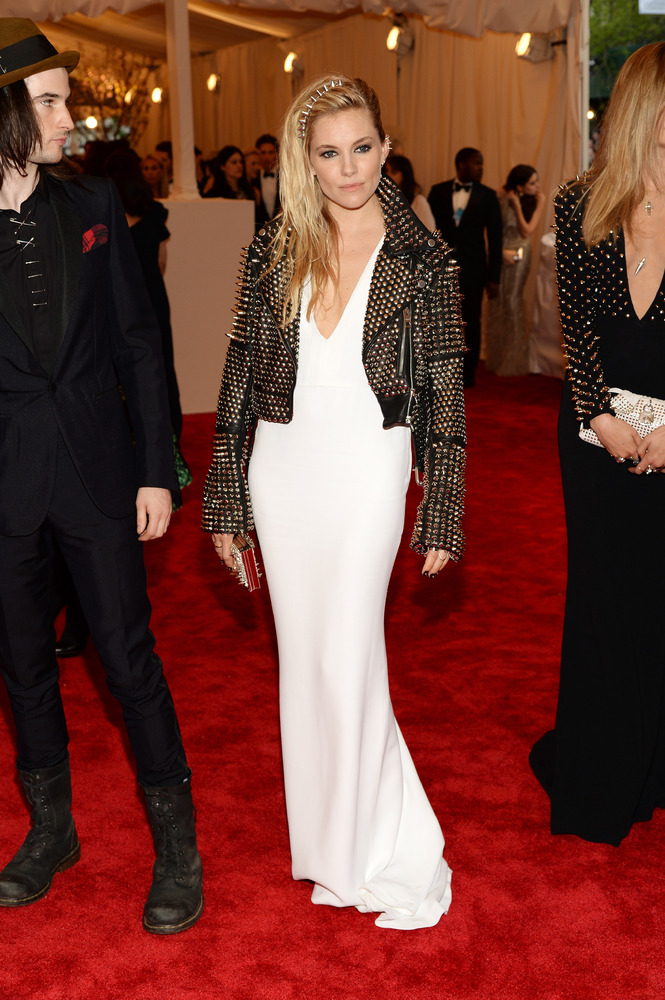 Sienna Miller in Burberry
Burberry stole the show this year, referencing classic punk details. Their studs hit the mark. Sienna looks ravishing in a simple white dress paired with the ultimate punk must-have: a black leather jacket.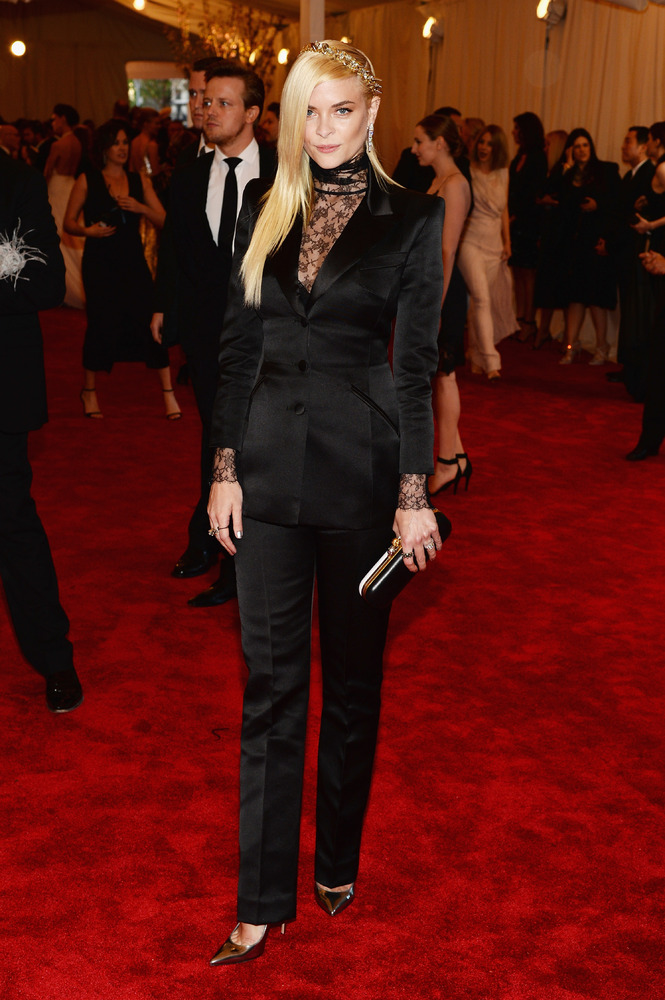 Jaime King in Topshop
I am not crazy about women in pant suits for red-carpet events. There are exceptions (Celine Dion?) to this rule. And now Jaime King definitely got the punky part down too with the headpiece and lace blouse underneath. I want her heels.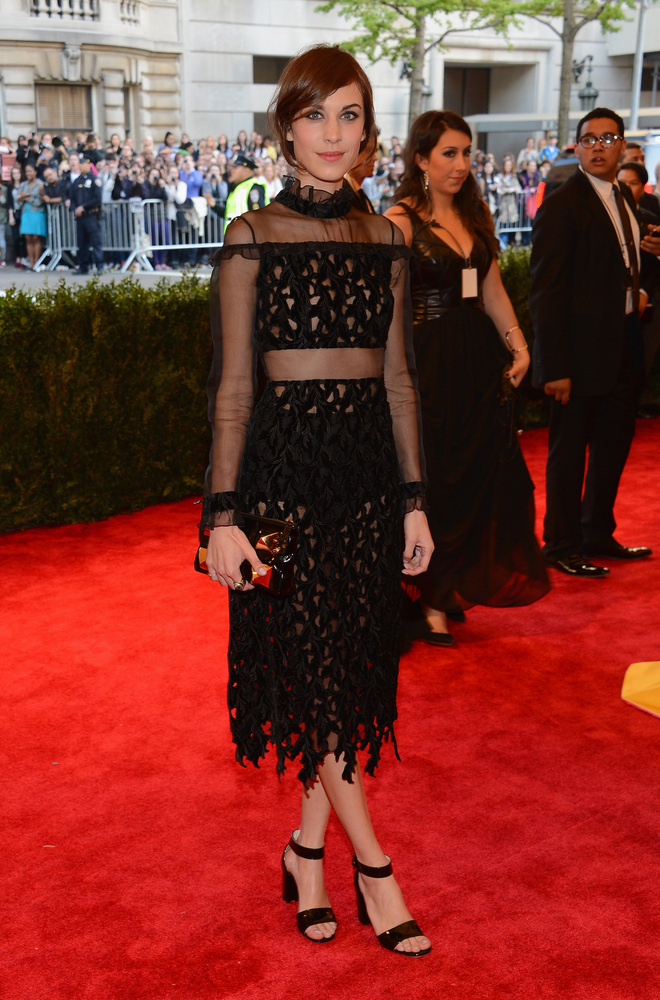 Alexa Chung in Erdem
Also I normally prefer ballgowns for an event such as the Met Gala, but Alexa Chung never ceases to amaze me with her wardrobe choices. Never expected, but always event-appropriate while maintaining her own style.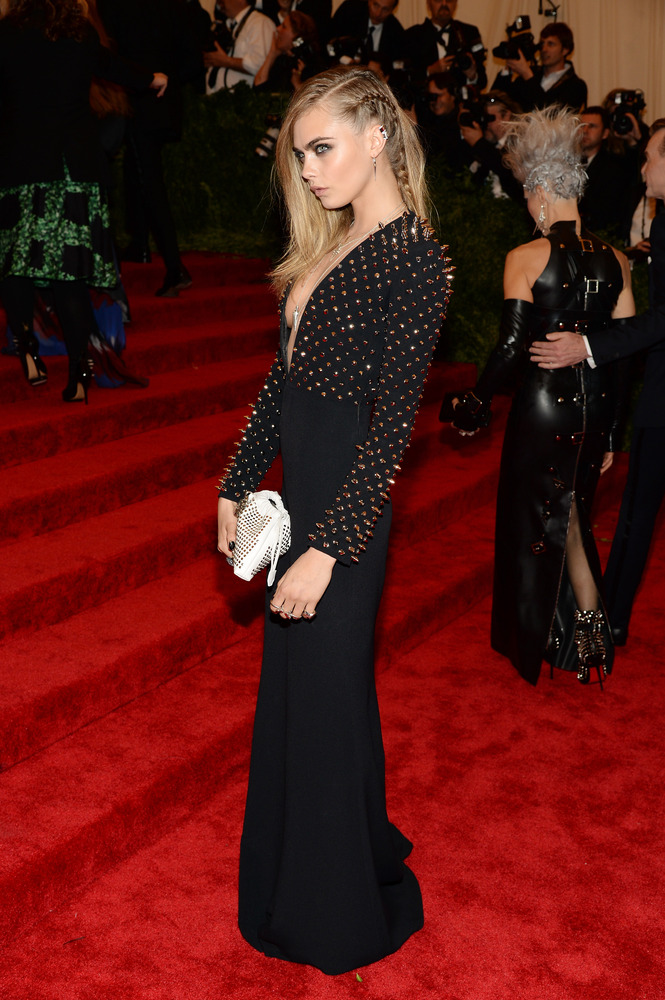 Cara Delevingne in Burberry
Shoot, I would wear this to any event, not just a punk themed gala. Burberry wins, yet again. Her hair is perfect, her makeup is perfect, this dress is KILLER. I'm not crazy about her bag necessarily, but otherwise, this just might be my favorite look from the entire event.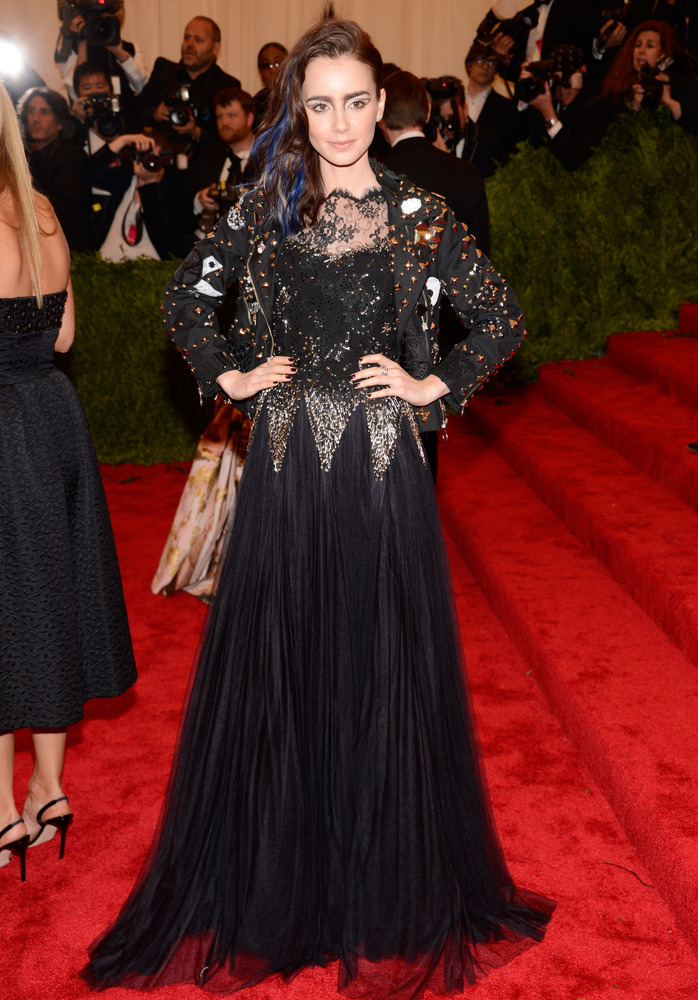 Lily Collins in Moschino
For the longest time, I couldn't decide if I loved this look or hate this look. But I think it fits the event's theme very well. Then again, my crush on her magnificent eyebrows may be influencing my decision.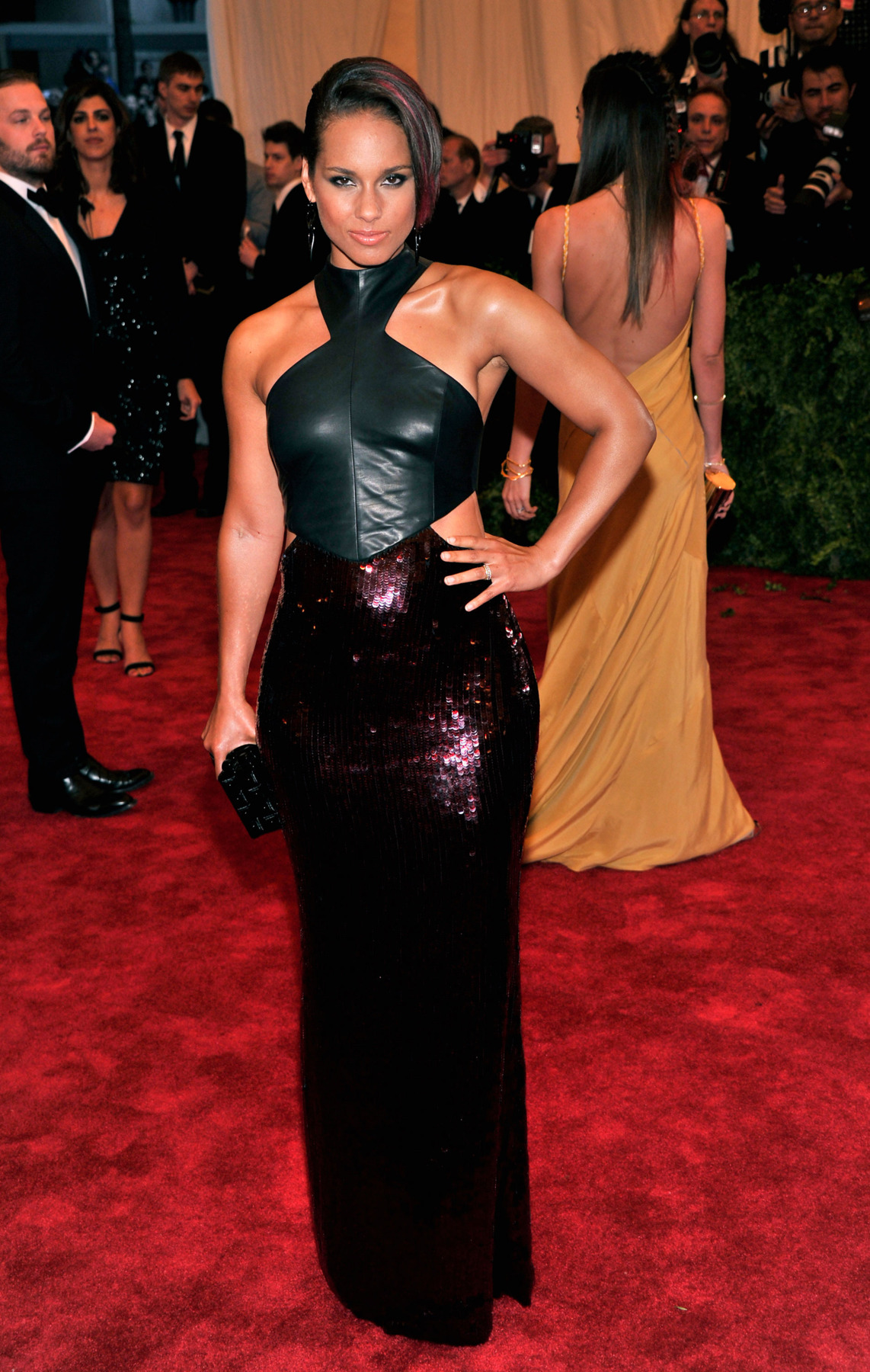 Alicia Keys in Jason Wu (photo from nymag.com)
This is another dress that fits the event, but fits the person's usual style too. And Jason Wu certainly knows how to dress women and show off their awesome arms, doesn't he?
Ginnifer Goodwin in Tory Burch (photo from nymag.com)
Ginnifer Goodwin, I love her. LOVE her. She always plays the coolest roles, wears the coolest clothes, has the coolest haircut. And this dress suits her so well! It's so gorgeous. I just love her.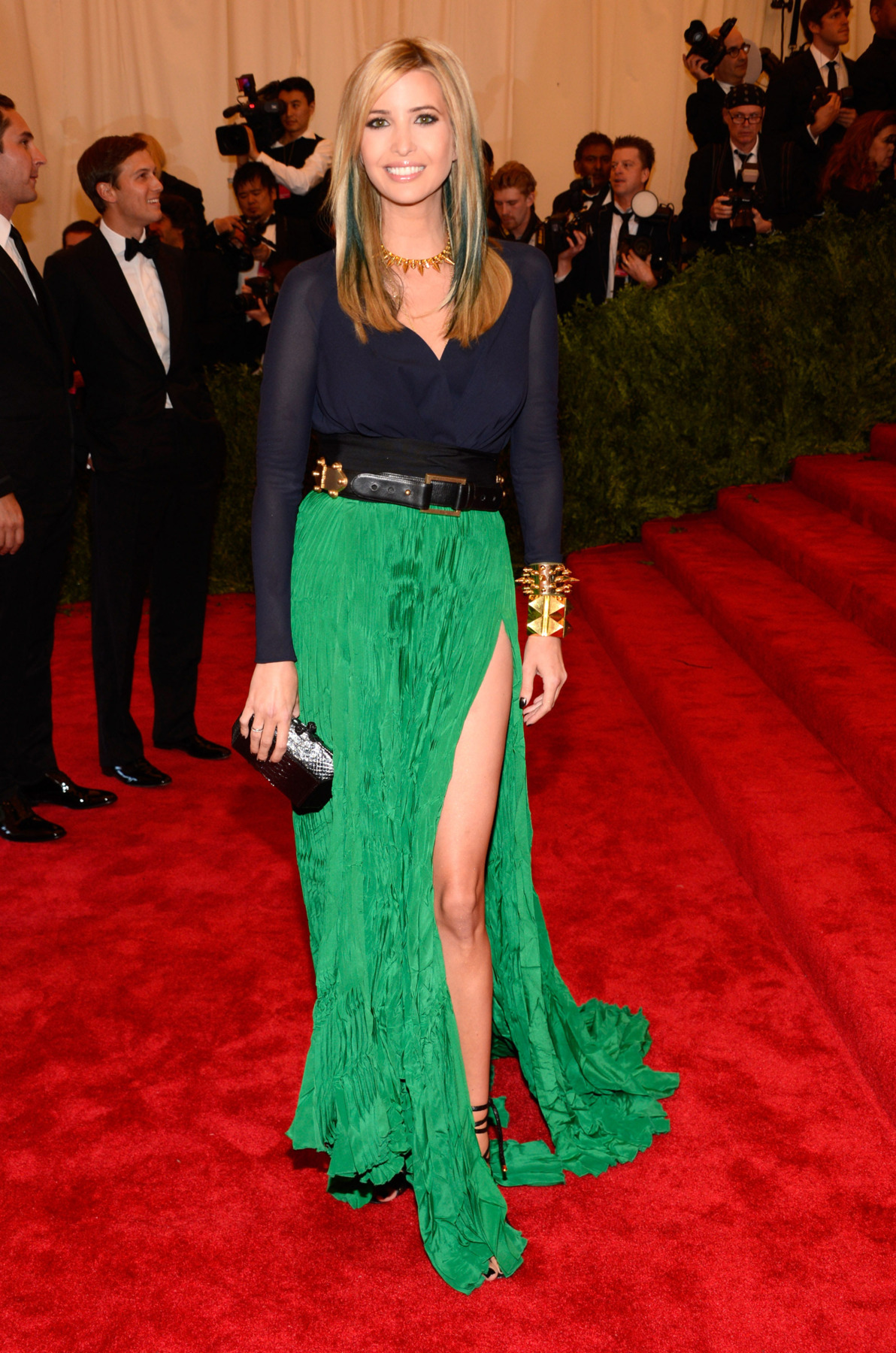 Ivanka Trump (photo from nymag.com)
Ivanka Trump always manages to look so put together, even when she dresses like a punk. I loved her green hair streaks- what a cool touch! And I want those bracelets for myself.
Hailee Steinfeld in Donna Karan Atelier (photo from nymag.com)
At first, I thought Hailee missed the punk memo. But I was wrong; each of the 'starbursts' on the dress were made completely of gold safety pins!
What were some of your favorite looks? Let me know!
all my love,
HAD
photos from huffpost.com unless otherwise stated.